3D renderings and visualizations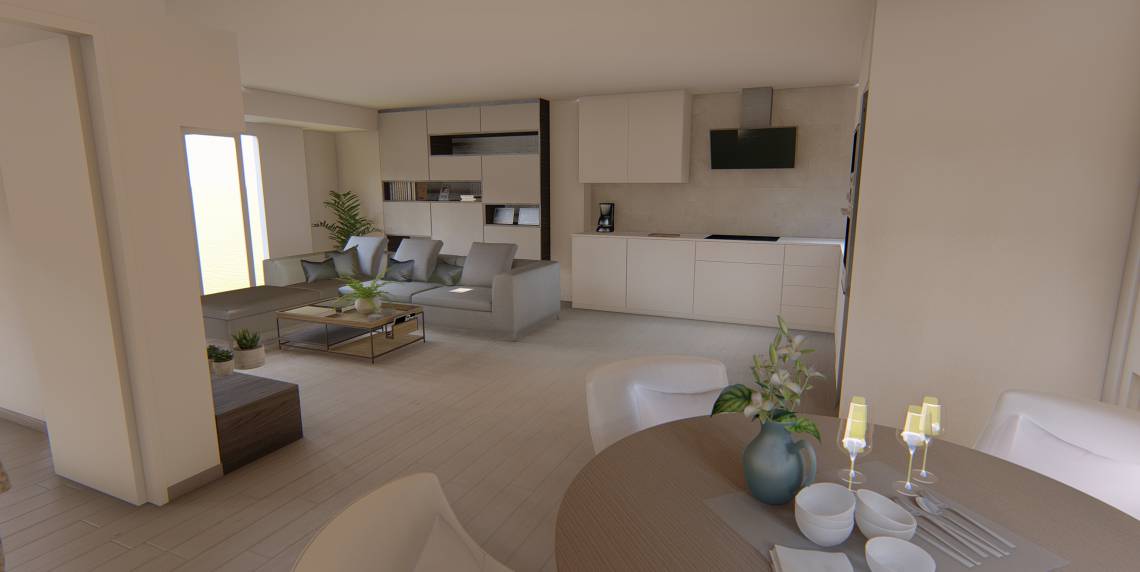 6 Mar 2020
The Technical Department of the company will be in charge of the modeling and design of your project to get the most out of your reform and adapting it to your tastes and needs.
Thanks to the visualization of your reform in 3D, you will be able to see your reform before contracting the works, in a way very faithful to reality. Our technicians will ensure the design of your project, optimizing the spaces, seeking to take advantage of natural light, adjusting all the customer's needs, and much more.
From the design and approach of different distributions in a comprehensive reform of housing to the design of furniture such as kitchens, bathrooms or dressing rooms.
Likewise, in the case of a business or a local, we have experience in: shops, hairdressers, bakeries ...
We don't want you to sign your budget without being sure that it really is what you want and if it really is how you want it.
Let us show it to you sooner and we'll make it better!
Image gallery